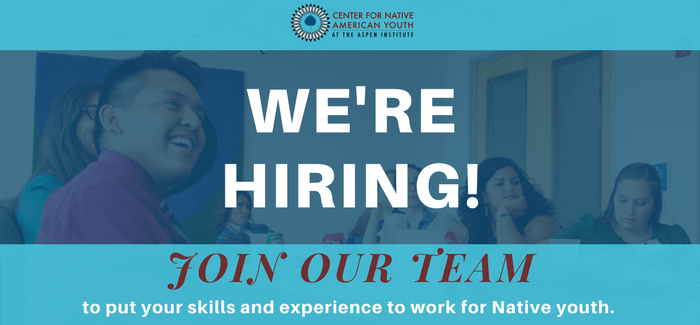 CNAY Seeks Program Manager
The Center for Native American Youth seeks an entrepreneurial, well-organized, and driven Program Manager to oversee and grow our youth engagement strategy, evaluation measures, and program budget. This team member will manage the Champions for Change Native youth leadership program, lead CNAY's Technical Assistance project to promote local youth recognition efforts, and be significantly responsible for direct interaction and communication with American Indian and Alaska Native youth, tribal leaders, and other key stakeholders.
The Program Manager will also work closely with the Executive Director on overall organizational development, financial management, and fundraising. This     position is based in Washington, DC.
Click here to view the full position description and begin your application.