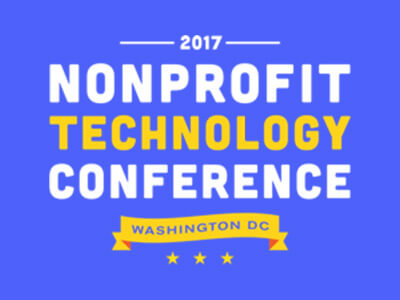 CNAY Staff Attends 2017 Nonprofit Technology Conference
March 25, 2017. Washington, DC. — The annual National Technology Conference convenes over 2,000 nonprofit professionals from across the country to share best practices for using technology to advance the mission of their respective organizations.
The conference is hosted by the Nonprofit Technology Network, a membership organization that offers courses, certifications, and other resources to help nonprofit staff and representatives use technology more effectively.
CNAY Senior Program Coordinator Amber Richardson attended the conference to learn about tools and methods for better engagement across CNAY constituents, donors, national policymakers and other stakeholder audiences. The marketing, communications, and fundraising tips shared during the event will help inform CNAY's evolving communications plan and strategies.