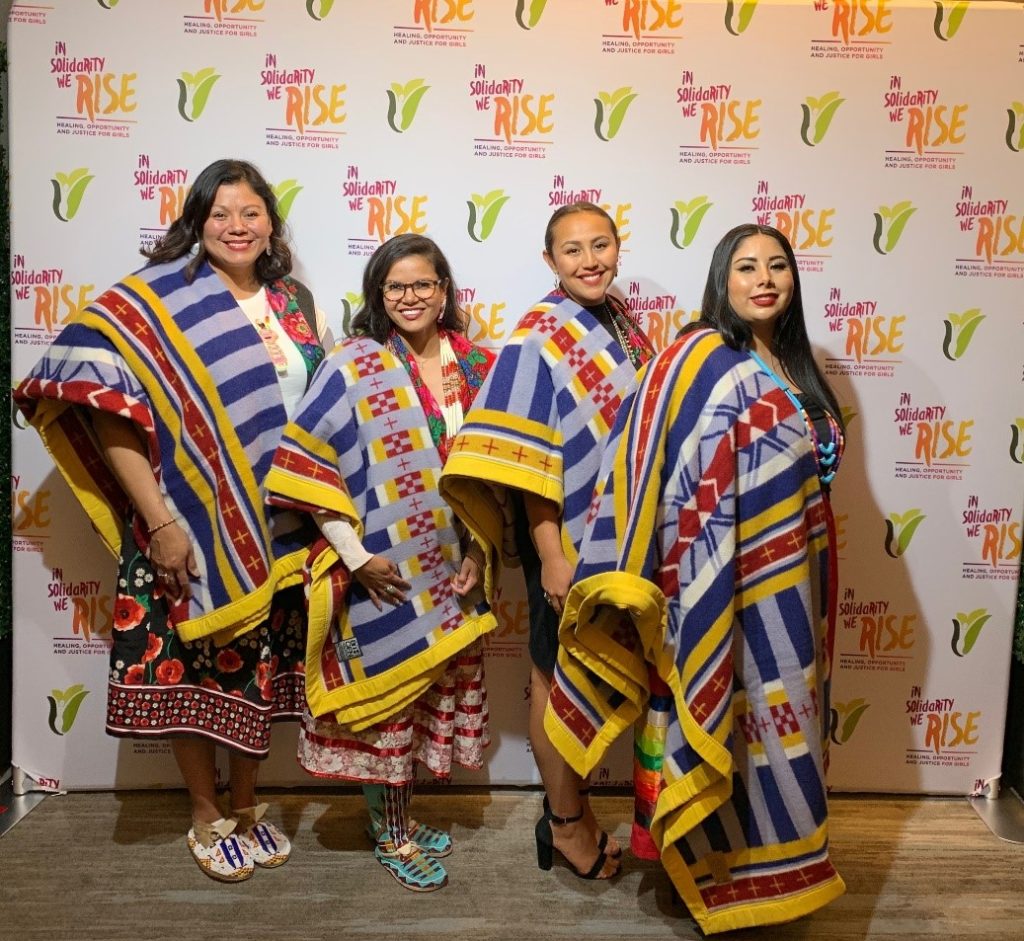 CNAY Staff Nikki Pitre Attends In Solidarity Conference
In May, CNAY Staff Nikki Pitre was invited to facilitate a deep-dive session as well as provide a closing keynote at the In Solidarity We Rise Conference in Atlanta, GA. In Solidarity is hosted by the National Crittenton, an organization that catalyzes social and systems change for girls and young women impacted by chronic adversity, violence and injustice. In Solidarity is a national convening of young leaders, advocates, social service professionals, community-based organizations and policymakers. The gathering includes a variety of opportunities to learn, engage and connect. The conference offers deep-dive learning sessions, interactive sessions, trainings, an exhibit hall, and a self-care room. The focus of the conference includes healing, opportunity and justice.
Nikki was joined by Kendra Becenti (Navajo), Mykel Johnston (Nez Perce), and Representative Ruth Buffalo (Mandan Hidatsa & Arikara). In the deep-dive, Nikki spoke of the work of CNAY and the importance of creating safe spaces for young women and girls. Kendra discussed the intergenerational trauma and misrepresentation of indigenous women in the media. Mykel provided a presentation on her Fresh Tracks Community Action Plan, which was a walk to honor the Missing and Murdered Indigenous Women, by a walk and event on her college campus, Washington State University. The event was called "Taken, Not Forgotten". Representative Buffalo discussed legislation she has worked on in North Dakota, as well as what it was like to participate in the search for Savannah LaFontaine-Greywind.
The four provided closing remarks on a panel to bring awareness of the missing and murdered indigenous women and girl's crisis. The panel shared data provided by the Urban Indian Health Institute's report as well as legislation including Savannah's Act and the Violence Against Women Reauthorization Act of 2019. The women shared their experiences, and most importantly, the resiliency of indigenous women. The panel closed with a call to action: to take care of one another and to speak words of kindness and love to one another.
CNAY thanks National Crittenton for their partnership and including this important topic in their conference.