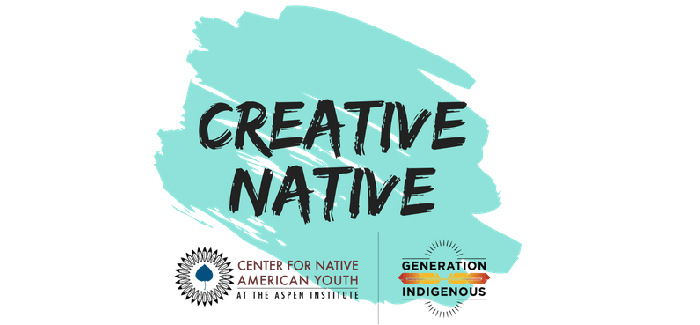 Creative Native Informational Webinar: April 6
Calling all artists! The Center for Native American Youth (CNAY) is launching Creative Native—an exciting new opportunity developed as part of the Generation Indigenous National Native Youth Network. With Creative Native, we hope to support, promote and develop young Native artists within our youth network, and that means you!
The Call for Art asks youth to create an original work of art that explains what Generation Indigenous means to them.
You can start submitting your artwork April 11,2018.
There will be one winner from each age category (5-9 year-olds; 10-14; 15-19; and 20-24). Winners will receive a cash prize, art supplies and have their work featured in CNAY's State of Native Youth Report.
One submission will be selected to serve as cover art for the State of Native Youth report. As a grand prize, the cover artist will be flown to Washington, DC in November, where they will join CNAY for the report release event. Artists must be at least 14 years old to be considered for the grand prize. All artists will be added to the Generation Indigenous National Native Youth Network and receive ongoing opportunities to engage.
CNAY will host an informational webinar on the Creative Native Call for Art on April 6, 2018 at 3:00 PM EST. Click here to register.
Questions? Contact Del Curfman at del.curfman@aspeninstitute.org or (202) 736-3505.