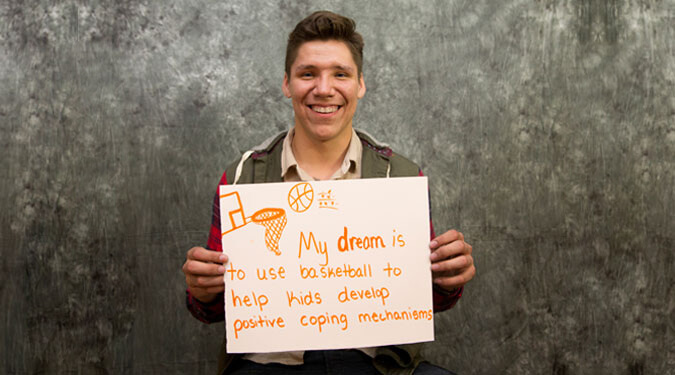 Darius Sparks Ignites Change through Native Youth Basketball Camps
Darius Sparks (Standing Rock Sioux) is a Gen-I Ambassador who partnered with the Sacred Pipe Resource Center in Bismarck, ND, to obtain a Dreamstarter grant from the Billy Mills Running Strong for American Indian Youth Foundation. The grant was used to provide basketball camps utilizing Lakota and Dakota values for at-risk youth and youth in foster care.
Click here to read more about Darius's Dreamstarter experience, and follow his basketball camps on Facebook.