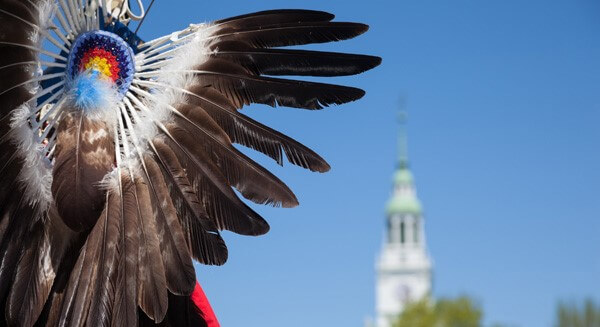 Dartmouth Native Fly-In Program
Sh'oo-daa-chiiht! Hello in the Apsáalooke (Crow) language! This Gen-I Native Opportunities Weekly (NOW) message shares information about the Dartmouth Bound: Native American Community Program!
All application materials must be submitted by Friday, August 4, 2017.
Dartmouth College is hosting a Native American Community Program on October 8-11, 2017 welcoming high school students to experience what being a member of Dartmouth's Native community is like. Admissions staff and current Dartmouth students, many of whom are past Dartmouth Bound participants, will offer their perspectives on Dartmouth and advice about navigating the college search, admissions process, and financial aid. Students will have the opportunity to meet Dartmouth faculty and attend classes. Overnight hosting in Dartmouth's residence halls and meals in the dining facilities are also offered to provide students with a preview of college life. Plus, Dartmouth is covering all costs including transportation expenses to and from campus.
Candidates selected for participation will be notified via email before the end of August.
ELIGIBILITY:
If you are a high school senior planning to begin college in the fall of 2018, apply today!
REQUIRED APPLICATION MATERIALS:
Online application including essays
Transcript
Resume
Letter of recommendation
TO APPLY:
For questions, call 1-800-860-1294 and press 6 to speak with a staff member between the hours of 9:00 a.m. and 4:00 p.m. ET, Monday through Friday, or send an email to bound@dartmouth.edu or Steven Abbott, Coordinator of Native American Recruitment at steven.h.abbott@dartmouth.edu.