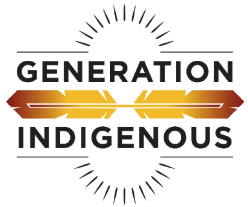 Deadline Approaching – Native American Career Success Acadamy
Niix Pačway! (greetings in the Umatilla language). This Gen-I Native Opportunities Weekly (NOW) message shares information about the Gen-I Native American Career Success Academy. Deadline to register: January 20, 2017
As part of Generation Indigenous (Gen-I), the Center for Native American Youth (CNAY) and the  Native American Finance Officers Association (NAFOA) have developed the first-ever Gen-I Career Success Fellowship. The fellowship is designed to create successful career pathways for Native youth through online skill-building, leadership development, promoting local civic engagement, and facilitating direct connections with potential employers.
To become a Gen-I Career Success Fellow,  you must first participate in the Native American Career Success Academy (NACSA), a FREE online-based career leadership program exclusively for Native American youth. It consists of two modules:
Personal Finance, which includes tips and tools for managing your money; and
Career Readiness, designed to help you plan and prepare for your career.
This year's program will culminate with up to 12 youth participating in a special leadership summit and youth track at NAFOA's annual conference in San Francisco, April 24-25. Click to learn more about NACSA.
Who Can Participate? 
NACSA and the Gen-I Fellowship are open to Native American youth between the ages of 18 and 24 years old.
That's me! How do I get started?
First, complete the registration form by JANUARY 20, 2017.
Then, keep an eye on your email. NAFOA will send you login info to access the NACSA modules and get started on the first of two online courses.
Complete the NACSA modules at your own pace, but remember — you must complete them both by February 10!
After you've finished your online courses, we'll be in touch with you about the opportunity to join us as a Gen-I Career Success Fellow at the Gen-I Leadership Institute in San Francisco. You will also receive a certificate of completion, which looks great on resumés!
If you have any questions along the way, please contact us at geninacsa@nafoa.org. We look forward to working with you!