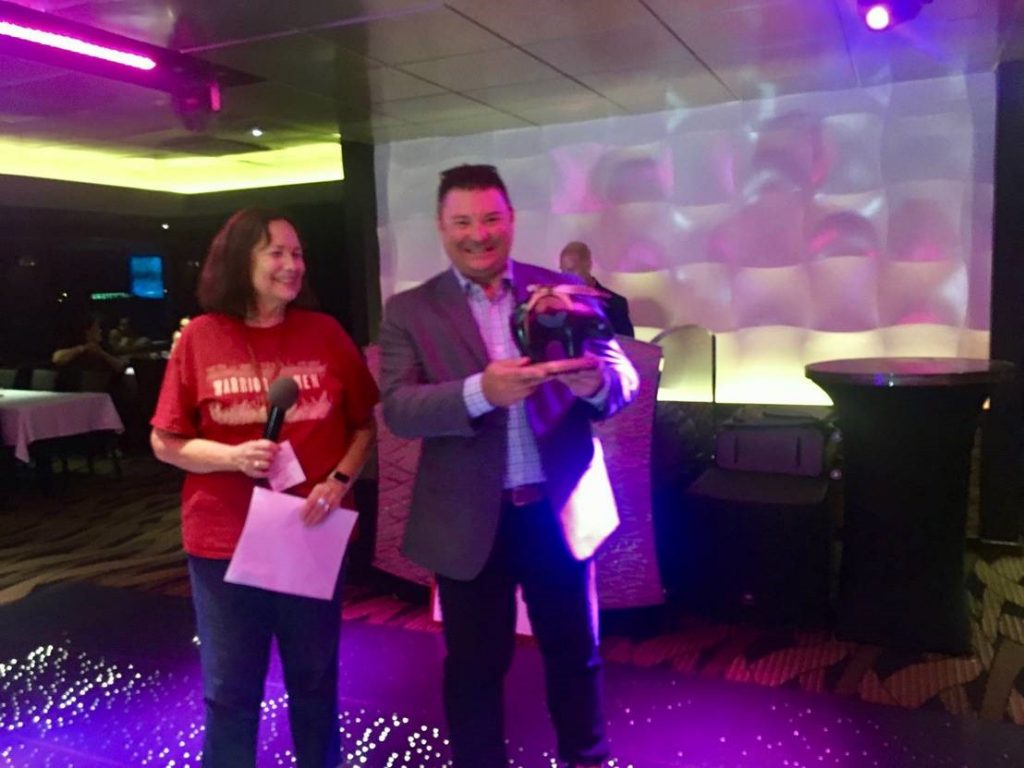 Erik Stegman Receives Award from Native Americans in Philanthropy for Commitment to Native American Youth
Washington, DC, October 7, 2019—Erik Stegman, Executive Director of the Aspen Institute's Center for Native American Youth was selected as the 2019 recipient of the Native Americans in Philanthropy's (NAP) #GenerationIndigenous Award. This inaugural award celebrates his commitment to Native American youth.
"I'm truly honored to receive this award and I'm proud that CNAY is seen as a valued partner with philanthropy," stated Stegman. "It's critical for all of us to strengthen the case for investment in Native youth-led change across the country."
"The board is honored to give this inaugural Generation Indigenous award to Erik," said Edgar Villanueva, Chair of NAP's Board of Directors, and recent author of Decolonizing Wealth. "He leads with a collaborative spirit in everything he does for Native youth across the country, and he's a committed advocate and voice for our communities within the philanthropic sector. "
The award was presented during the Native Americans in Philanthropy's 30th Anniversary Summit and Celebration in Chicago in September. The theme of the summit was "Together We Rise. Together We Soar." Over the past 30 years, NAP has built a foundation for truth and healing. The summit celebrated past accomplishments and fostered a renewed commitment to truth, healing, equity and justice by philanthropists, philanthropy-serving organizations, tribal leaders, tribal philanthropy, native program officers and allies.
"I am proud and inspired by the work of the Center for Native American Youth and the leadership of Erik Stegman. I look forward to the continued momentum under his leadership with the Generation Indigenous platform. This award speaks to the work and passion Erik and his staff have given to native youth." says Nancy Deere-Turney, CNAY's Youth Advisory Board Chairwoman.
In addition to receiving this award, Erik served on a panel about the need for narrative change and an improved representation for native people in the media and educational institutions. He also presented about CNAY's latest work leading the Generation Indigenous National Native Youth Network. The Center for Native American Youth is a proud partner with Native Americans in Philanthropy in supporting young native youth leaders and the Generation Indigenous movement.