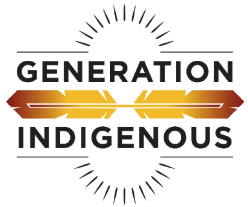 HHS Youth Health Equity Model of Practice
Kia Ora — (Greetings in the Māori Language)! This Gen-I Native Opportunities Weekly (NOW) message shares information about the Department of Health and Human Services (HHS) Office of Minority Health (OMH) Youth Health Equity Model of Practice.
The Office of Minority Health Youth Health Equity Model of Practice provides Health Equity Fellowships to undergraduate, graduate and doctoral students interested in a career in health. These fellowships provide hands-on, "in the field" learning opportunities through short-term placements in diverse organizations or institutions that promote health equity and/or addresses health disparities.
Fellowship sites include but are not limited to government agencies, healthcare delivery organizations and systems, public health organizations, health equity councils, and other institutions that promote health equity and/or address health disparities.
Eligibility: Undergraduate and/or graduate students with an interest in health (e.g. health disparities, health equity, health care delivery, etc.)
YHEMOP is open to all students and is committed to providing opportunities for racial and ethnic groups that are currently underrepresented in health professions (e.g. Hispanic, African American, Native American, etc.).
Health Equity Fellows will be matched with mentors in diverse organizations to complete a project related to health equity or health disparities.        Locations will vary each year. Students will be placed based on their experience, interest and skill sets. OMH will also consider fellows who have an eligible organization in which they would like to be placed.
Deadline: February 15, 2017
To learn more and apply, visit https://www.minorityhealth.hhs.gov/YHEMOP/index.html.