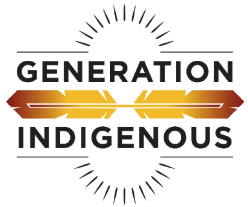 Intern at the Advisory Council on Historic Preservation
Qey! Tan Kahk? (Hello, How are You? in the Passamaquoddy Language). This Gen-I Native Opportunities Weekly (NOW) message shares information about an internship opportunity at the Advisory Council on Historic Preservation.
If you have an interest in cultural preservation, historic preservation, learning about laws affecting tribes, working with Native Youth, or helping with outreach and goals that could help preserve Sacred Sites, spend 2 to 3 months at the Advisory Council on Historic Preservation in Washington, D.C., and receive credit towards your degree, plus a stipend.
All applications are due by July 1, 2017.
DETAILS: A $500/ week stipend from the ACHP Alumni Foundation helps defray living expenses. Assistance finding housing and travel expenses not to exceed $1,000 are available.The selected scholar will work in the Office of Native American Affairs at the Advisory Council on Historic Preservation and have opportunities to be involved in tribal and/or Native Hawaiian historic preservation issues.  View more details.
ELIGIBILITY:
Have an interest in historic preservation, anthropology, archaeology, history, public policy, indigenous studies, law, cultural resource management, or similar disciplines.
Be an advanced undergraduate student, recent undergraduate, and/or current or recent graduate student.
Be able to work for a minimum 8 week to maximum 12-week period anytime over the next academic year and can begin any time after August 1, 2017.
TO APPLY: Please submit the following materials to Katherine Slick at achpfoundation@gmail.com:
Resume
Brief Writing Sample
Hard copies can be mailed to ACHP Alumni Foundation, 401 F Street NW, Suite 308, Washington D.C., 20001
Questions? Email achpfoundation@gmail.com.