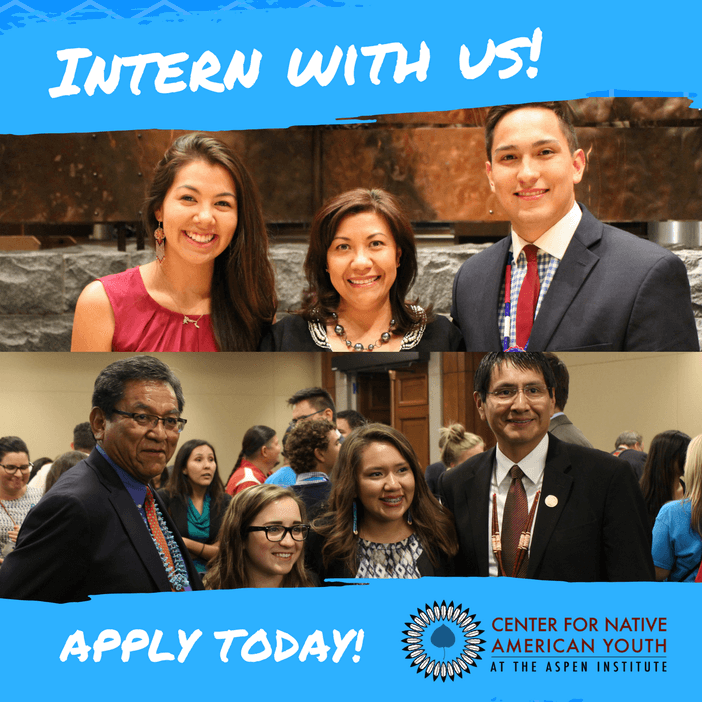 Intern with CNAY this Summer!
Hello Indian Country!Here at the Center for Native American Youth (CNAY) we are excited to announce that the application for our 2017 summer internship 2017 is now live! This internship is a great opportunity for those interested in participating in meaningful work in Indian Country and learning about the nonprofit world.
Applicants must be interested in American Indian and Alaska Native issues, and preferably have some experience working with tribal organizations, federal partners, or policy-makers. Kara Roanhorse, CNAY's current intern, says, "As an intern at CNAY, I feel personally and professionally motivated to advocate on behalf of my fellow Native youth. My role as a proponent of recognizing the incredible and encouraging stories of Native youth remains the most memorable and humbling part of my experience so far.
There is no better organization in Washington, D.C. than CNAY that advocates and recognizes the strengths and passions of Native. I am very grateful and proud to be part of a very special and dedicated team. I highly recommend applying to CNAY's internship!" The internship is located in Washington DC at The Aspen Institute, and will require 15-20 hours of work per week. It is a paid internship where you will work directly with our team on communications, policy research, and program-specific tasks. We are looking for a self-starter with great written and verbal communication skills.
Click here to access the application. Note that we hope to fill this position in the beginning of May, so we encourage you to apply soon!
Please reach out to amber.richardson@aspeninst.org with questions about the position.