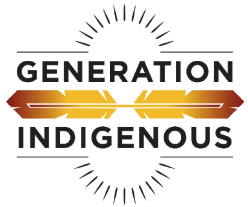 Jan 4 Gen-I NOW: GenIndigenous Response Fund
ʔi, syaʔyaʔ — (Hello, Friend in the Lushootseed Language)! This Gen-I Native Opportunities Weekly (NOW) message shares information about the #GenIndigenous Response Fund.
About the Fund

Native Americans in Philanthropy (NAP) is now accepting proposals for funding from the Generation Indigenous (#GenIndigenous) Response Fund. The fund supports youth organizing and activism that responds to current movements — such as the #NoDAPL movement created and led by Standing Rock youth — in ways that build long-term power for Native American youth.
The #GenIndigenous Response Fund, housed at The Minneapolis Foundation, will provide grants on a rolling basis to selected groups of up to $5,000. The grant will focus on strategic communications, education, workforce development, juvenile justice, resiliency, traditional knowledge, sustainability, environmental justice, health, trauma and healing. The fund is targeted specifically towards Native American-led organizations playing leadership roles in current movements while considering efforts to support the long-term engagement of Native American youth leaders in advocacy efforts.
DEADLINE:

The proposal deadline for the first round of grants is Monday, January 30th, 2017. Proposals will be reviewed by NAP's Fund Advisory Committee, who will select up to 5 awardees for the first deadline.
APPLY:
Find out more and download the full proposal guidelines.