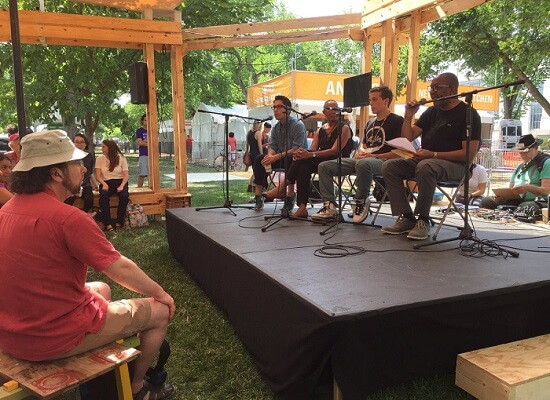 Media Matters Ethics and Representation
Thursday, June 29, 2017, Washington, D.C. — The Center for Native American Youth visited the Smithsonian Folklife Festival to hear a panel moderated by Kojo Nnamdi on reporting news in and about communities of color. We heard Sebi Medina-Tayac, Simon Moya-Smith, and Sharon Shahid discuss how the media shapes the perception of immigrant and minority communities and the constraints and power inherent in that dynamic.
The panelists debated interesting and engaging topics on mainstream news perspectives, news coverage on minority communities, activist-produced media, reporting issues close to the heart, how the age of the internet has impacted news sources, and baseline ethics for journalists. Click here for more.