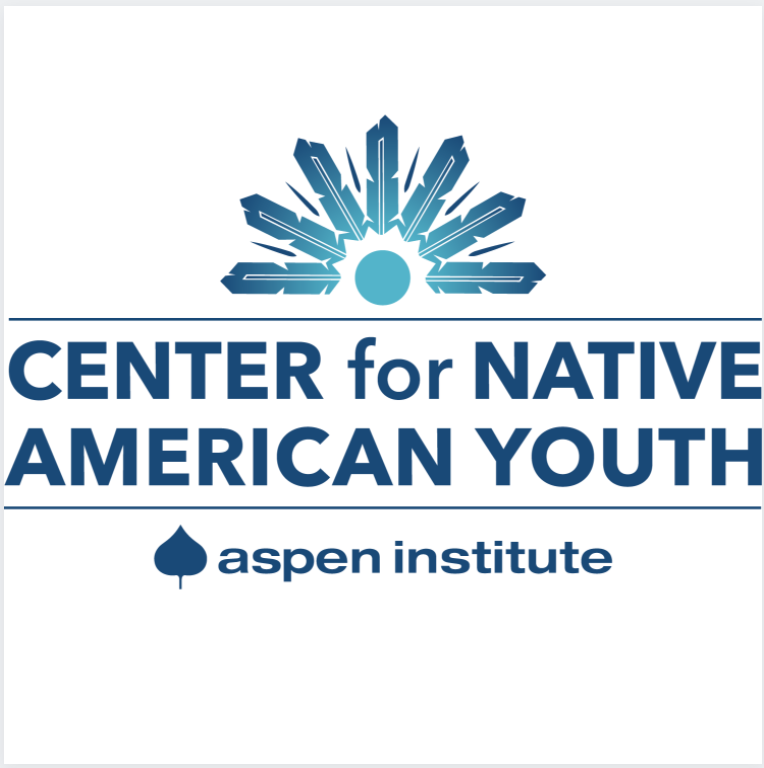 Meet Inaugural Cohort of Building Indigenous Communities of Hope Fellows
For Immediate Release: December 20, 2021
Washington, DC – The Center for Native American Youth (CNAY) at the Aspen Institute in partnership with Casey Family Programs, NMCAN, and the Indian Child Welfare Act (ICWA) Law Center are proud to announce the inaugural cohort of the Building Indigenous Communities of Hope Fellowship. The cohort is comprised of five incredible young leaders who are dedicated to transforming the foster care system.
"We are honored support the Building Communities of Hope Fellows to advocate for better policies and transforming our nation's foster care system. Through this fellowship, Native youth will be at the forefront of transforming the systems that impact them most," said CNAY executive director, Nikki Pitre. "Congratulations to fellows: Christina, Fawn, Kiara, Veronica, and Wyatt!"
The Building Indigenous Communities of Hope Fellowship is a program for Native American youth who are working to raise awareness on the impacts of foster care in tribal communities. Modeled after CNAY's Champions for Change Program, fellows will receive training, a national platform, speaking opportunities, and engagements that enhance their advocacy skills.
"Young people with the lived experience of foster care are the individuals who understand the system's challenges and how to address them," said NMCAN director of policy and advocacy, Arika Sanchez. "We are proud to be a part of this collaborative to support the fellowship and ensure that young people have the skills and access to meaningfully engage in creating reimagined community-centered support for families."
The fellows will begin the program this January with an Indigenous and culturally centered curriculum. They will have opportunities throughout 2022 to advocate for changes to state, national, and tribal policies, and practices. In recognition of the importance of ICWA, fellows will expand leadership skills and integrate resiliency as a means of transformation.
CNAY acknowledges that this fellowship program is made possible with support from Casey Family Programs.
If you would like to get learn more about or support the Building Indigenous Communities of Hope Fellowship, please contact us at cnayinfo@aspeninstitute.org
###
About the Center for Native American Youth
The Center for Native American Youth is a national education and advocacy organization working to improve the health, safety, and overall well-being of Native American youth ages 24 and under. Founded by former US Senator Byron Dorgan, Center for Native American Youth is a policy program within the Aspen Institute, headquartered in Washington, DC. While a part of the Aspen Institute, Center for Native American Youth is also overseen by a Board of Advisors. We strive to bring greater national attention to the issues facing Native American youth while fostering community-driven solutions, with special emphasis on youth suicide prevention.
About Casey Family Programs
Casey Family Programs is the nation's largest operating foundation focused on safely reducing the need for foster care in the United States. Our mission is to provide and improve — and ultimately prevent the need for — foster care.
We are committed to Building Communities of Hope, a nationwide effort to prevent the need for foster care by supporting families in raising safe, happy and healthy children.
About ICWA Law Center
The Indian Child Welfare Act (ICWA) Law Center works with the Indian community to preserve and reunite Indian families by providing culturally appropriate legal services, governed by the Indian Child Welfare Act of 1978, to children, parents, extended family members, and tribes; and to serve as a community development resource for Indian Child Welfare Act education, advocacy, and public policy.

About NMCAN
NMCAN partners with young people to build community, promote equity, and lead change. We authentically engage young people impacted by foster care, juvenile justice system, and/or homelessness to advocate for systems change that improves their transition to adulthood and positively transforms our community.