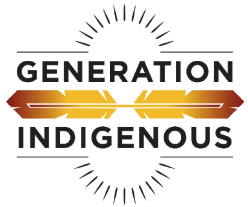 Native Food Sovereignty VISTA Fellowship
Hakaniyun (Hello in the 
Shoshoni
 Language)
Space is limited, and IFAI is looking to fill positions quickly – APPLY NOW!
DETAILS:
VISTA positions are paid. Fellows will recieve benefits, educational benefits upon successful completion of the assignment, living and housing assistance, child care (if applicable) and related support. VISTA members who are "Native Food Sovereignty Fellows" will work closely with IFAI and receive ongoing training and assistance to augment their local work.
ELIGIBILITY REQUIREMENTS:
Be 18 years or older (no upper age limit)
Pass a national service criminal history check
Hold one of the following citizenship statuses: US citizen, US National, Lawful Permanent
Resident Aliens and persons residing in a state that have the following legal residency classifications: refugee, asylum or asylee, temporary protected status, or deferred action for childhood arrivals (DACA) status.
TO APPLY:
Go to my.americorps.gov and search for "Native Food Sovereignty Fellows"
Create a profile on my.americorps.gov
Complete the application to the appropriate listing.
If you have any questions, visit 
IFAI's website
 or email Janie Hipp at 
jhipp@uark.edu
, Director of the Indigenous Food and Agriculture Initiative.