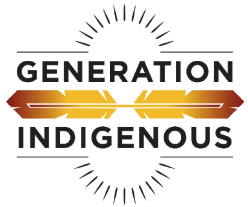 NIJ Travel Scholarships ✈
Haé !  — (Hello in the Seneca language!) pronounced: Ha-ay). This Gen-I Native Opportunities Weekly (NOW) message shares information about the National Institute of Justice's Native Student Travel Scholarships: Connecting STEM and Justice.
Apply by June 30 for the NIJ Travel Scholarship! Click here for the application form.
The National Institute of Justice (NIJ) is looking for five (5) qualified undergrad or grad students to attend the International Association of Chiefs of Police (IACP) Conference in Philadelphia on October 21-24, 2017, which brings together thousands of professionals from federal, state, local, and tribal organizations. Funding includes registration, airfare, lodging, ground transportation, baggage, meals, and incidental expenses. Attendance will aid you in exploring applications of your STEM training to issues of criminal justice and public safety. You will have the opportunity to interact with scientists and attend panel discussions on the most urgent issues facing communities and on innovative, evidence-based solutions.
ELIGIBILITY
American Indian or Alaska Native, at least 18 years of age.
Full-time undergrad or grad student in a STEM field at an eligible academic institution.
Commitment to the entire conference and travel days.
TO APPLY Please submit the following to NIJ_STEM@ojp.usdoj.gov:
Completed application form (page 2 of this flier)
Verification of current enrollment and standing
Transcripts (unofficial accepted)
Résumé or Curriculum Vitae
Statement of Interest in public safety and/or criminal justice
Academic Advisor's Statement of Support
Questions? Visit the NIJ websiteor email NIJ_STEM@ojp.usdoj.gov.