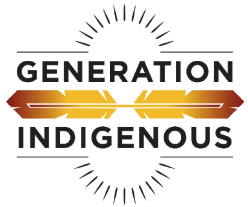 OJJDP Police & Youth Engagement Project
Óki (Hello in the Blackfeet language)! This Gen-I Native Opportunities Weekly (NOW) message shares information about the Police & Youth Engagement Project: Supporting the Role of Law Enforcement in Juvenile Justice Reform hosted by the U.S. Department of Justice's Office of Juvenile Justice and Delinquency Prevention (OJJDP).
The OJJDP, in partnership with the International Association of Chiefs of Police (IACP) and Coalition for Juvenile Justice (CJJ), are seeking youth participants from across the country interested in sharing their thoughts and experiences for a two-day long national training institute with law enforcement leaders. The training and conversation is scheduled to take place in Charlotte, North Carolina on July 18-20, 2017.
Candidates may submit applications and supporting materials via the online survey, to Naomi Smoot at smoot@juvjustice.org, by fax at 202-887-0738, or by mail to 1319 F Street NW Suite 402, Washington, DC 20004. Materials are due by the deadline at 11:59 EDT on Friday, April 7, 2017.
ELIGIBILITY:
Be between 16 to 23 years of age
Previous experience with law enforcement
Passionate and committed to improving police, youth relations and/or juvenile justice reform
AWARD:
Candidates will participate in a two-day institute scheduled July 18-20, 2017 in Charlotte, North Carolina, be contacted with preparation in advance, receive stipends for work completed during the institute, and receive follow-up. There will be no costs for youth participants as expenses for travel, lodging, and meals will be provided.
TO APPLY:
For more information and questions please contact Naomi Smoot, CJJ's Executive Director, at smoot@juvjustice.org or call (202) 467-0864 ext. 113