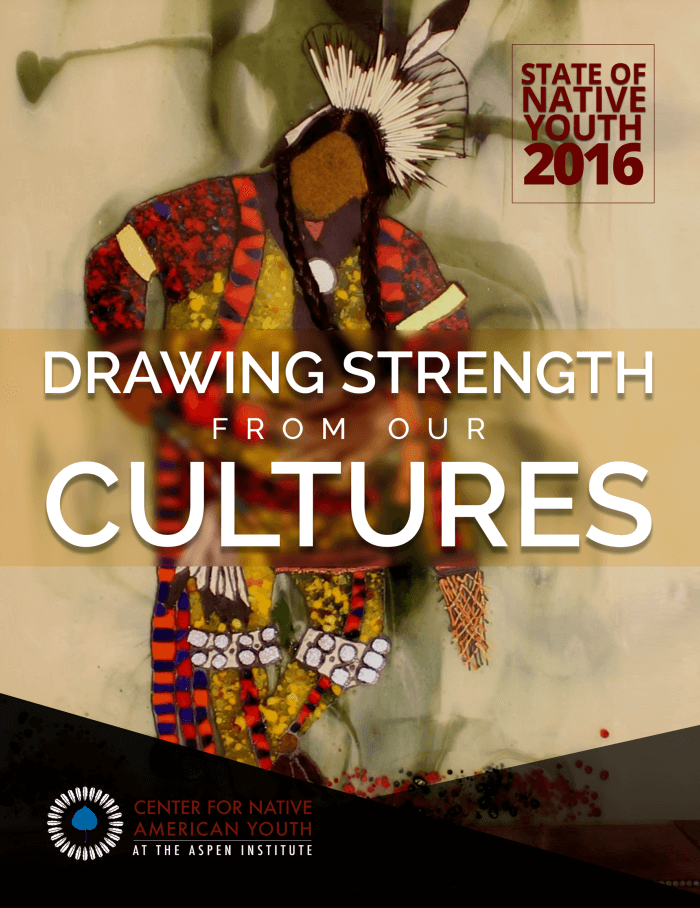 Open Call for Native American Youth Cover Art Submissions
Calling all Native American youth artists! Submit your art for a chance to be featured on the cover of the Center for Native American Youth's annual State of Native Youth report. Until October 25, we are accepting submissions from Native American youth ages 24 and under. That's not all: this year's featured artist will also receive $200!
We are asking artists to submit entries that respond to the following prompt: How do you identify as a Native person in your generation? Do you have a painting or picture that explains your passion, your community, and how your culture grounds you in who you are? Send us a picture of your creation according to the specifications below for your chance to be featured on the cover page of this year's State of Native Youth report!
The cover art can be digital, traditional, or mixed media, as long as the image you submit meets the specifications below. Traditional art (such as pencil sketches, paintings, sculptures, etc.) can be scanned or photographed in high quality format to meet the specifications. If you have any questions please feel free to reach out to bettina.gonzalez@aspeninstitute.org.
Click here to submit your art! Submissions are due no later than October 25, 2017.
Cover art specifications:
Orientation: portrait
Dimensions: 8.5in x 11in
Quality: 250 to 300 pixels per inch (ppi)
Format options: .png, .psd, .ai
Alternatively, for a front and back continuous cover page:
Orientation: landscape (but image should be aesthetically divided down the middle)
Dimensions: 17in x 11in
Quality: 250 to 300 pixels per inch (ppi)
Format options: .png, .psd, .ai