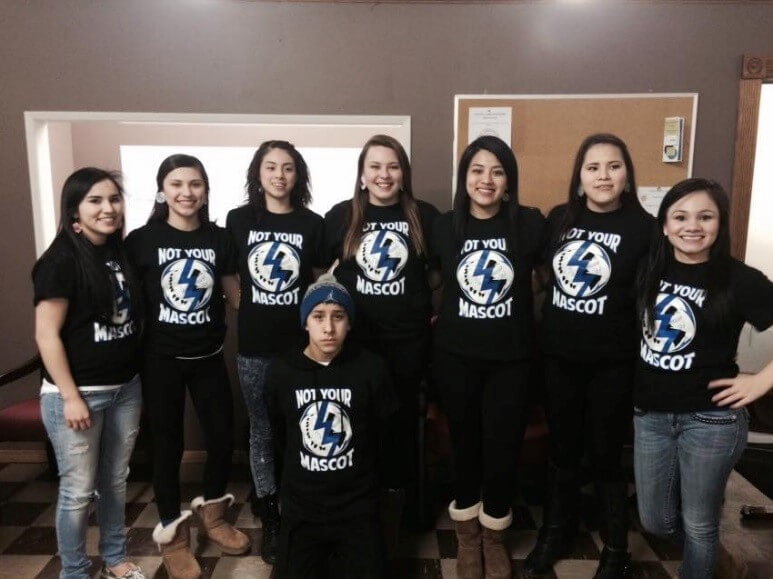 Persephone Eastman and Damakota Challenge the Redmen Mascot
Persephone Eastman (Sisseton Wahpeton Oyate) used her Gen-I Challenge as a platform to mobilize her friends in a youth group called the Damakota and to vocalize her beliefs regarding the 'Redmen' mascot of a local school in her area. Persephone paid a visit to the school's board meeting to speak out against the mascot's name, school logo, and their homecoming coronation and the overall the psychological impact of stereotypical imagery.
The group is hopeful that their actions will also give strength to others. "Since Damakota started to stand up against the mascot, we give that courage to other youth in our community and all over to have a voice and stand up for what they believe in," says Persephone. "It's going to be a process because I know we aren't going to stop until we get what we want."
Click here to read about Damakota in Indian Country Today Media Network!