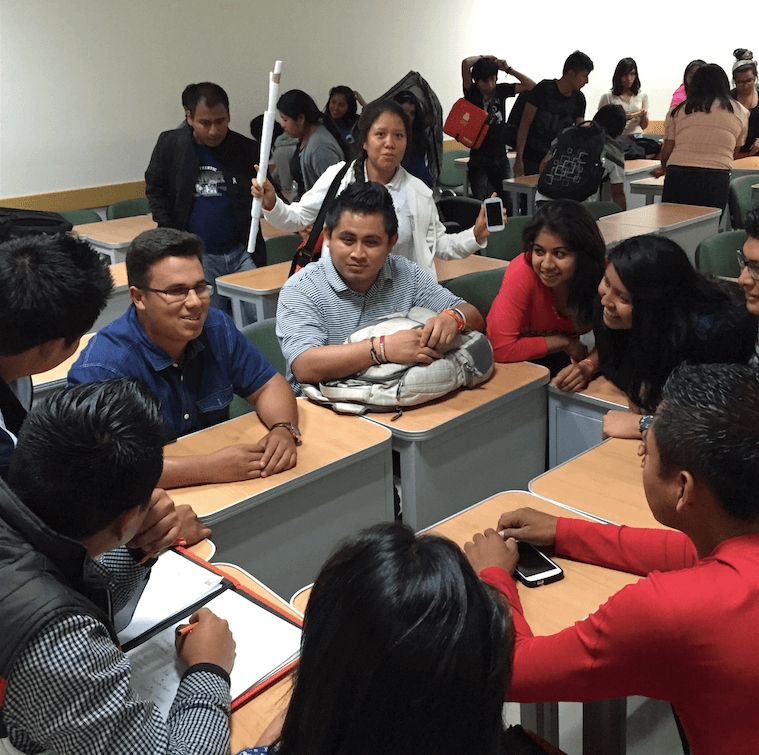 Rodney Strickland Helps Youth Reconnect to Culture & Focus on the Future
For his GEN-I challenge, Rodney Dakota Strickland (Lumbee Tribe of North Carolina), organized a three-day leadership workshop called Native Youth Seeking Knowledge (NYSK) for 18 Native American students across his county. The program focused on building leadership skills such as public speaking, communication and teamwork, and specific strategies for how they can implement these skills in real-life challenges in their community.
The students were placed in teams of six, which were all assigned different roles. Throughout the program, students were responsible for creating a solution to a problem they have witnessed in their communities.
Community leaders and guest speakers also attended to provide feedback on student presentations and share ideas for aiding the implementation of those ideas.
The workshop also placed a lot of emphasis on Native culture and history. The students visited Pembroke, NC, to engage with their Lumbee heritage. They discussed historical challenges, but also focused on possibilities for impactful youth-led initiatives.
Rodney's GEN-I challenge project is a testament to the power that young people can have in making positive changes in their communities, especially when they collaborate. "The program was a huge success and the students thoroughly enjoyed it," says Rodney. "I hope to continue to provide such a program in the future."