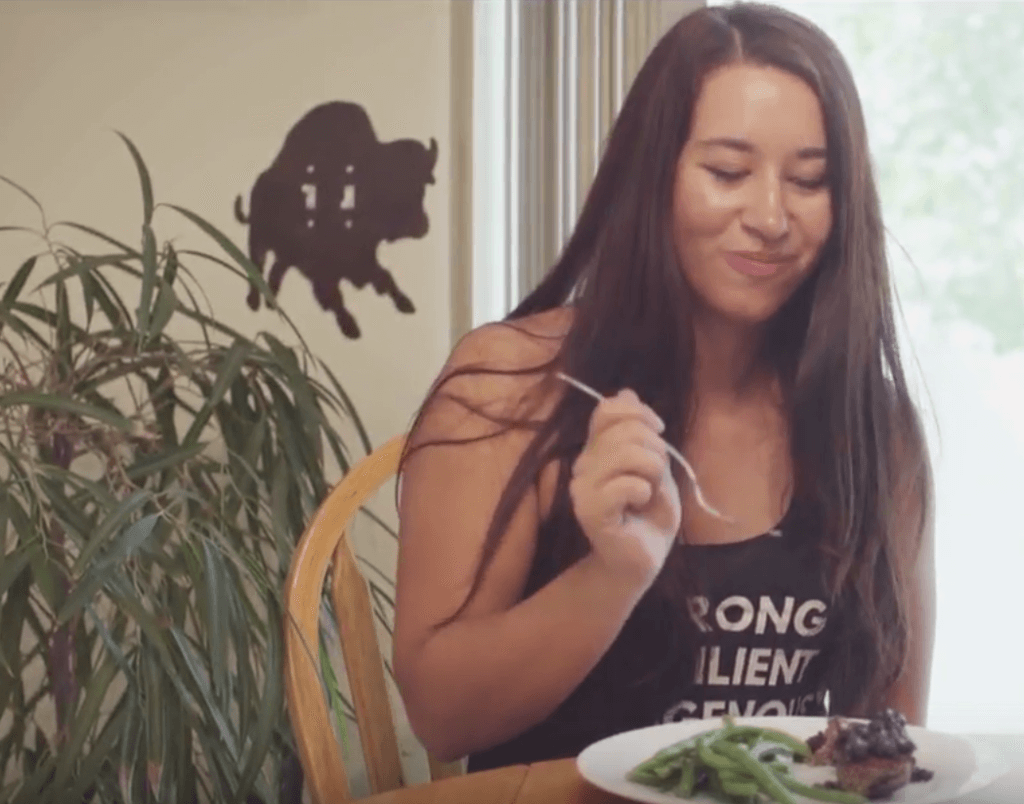 SAMHSA Youth Empowerment Webinar Spotlight: Mariah Gladstone
The Center for Native American Youth partnered with the Substance Abuse and Mental Health Services Administration (SAMHSA) Tribal Training and Technical Assistance (TTA) Center for a three-part webinar series on youth empowerment in Indian Country.
On June 21, 2017, CNAY and SAMHSA featured 2017 Champion for Change Mariah Gladstone. She discussed her work as founder of Indigikitchen, an online cooking show dedicated to the diets of indigenous communities. She also discussed the growing understanding of food sovereignty and its connection to wellness in tribal communities. With more than 150 registered attendees, Mariah fielded questions about healthy eating, impactful strategies for tribes, and about next steps for Indigikitchen.
The full webinar was recorded and can be viewed online here.
Presenter: Mariah Gladstone (Blackfeet Nation)
2017 Champion for Change
Center for Native American Youth
As the founder of Indigikitchen, Mariah Gladstone is a proponent of food sovereignty, a growing movement centered on healthy, culturally appropriate food produced through sustainable methods and systems. She earned a degree in Environmental Engineering through Columbia University