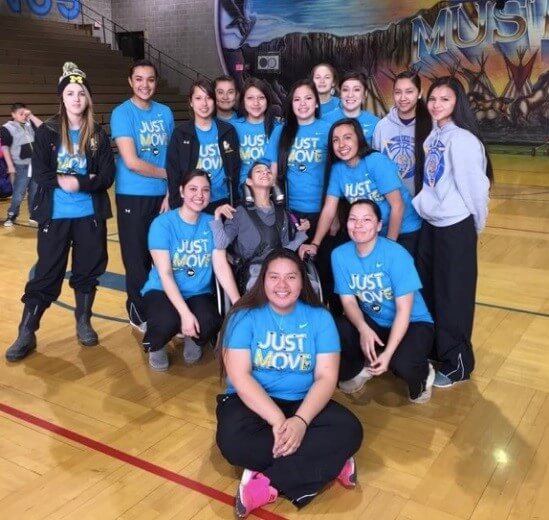 Tianna Christensen and Little Wound High School Speak Up to Stop Youth Suicide
Tianna Christensen (Cheyenne River Sioux) plays varsity basketball for Little Wound High School, and came together with her team to prevent youth suicide – a common phenomenon in her community. The team visited several different schools around their reservation to offer words of encouragement and support, with the belief that even small acts can make a difference in someone's life.
"From a young age, my parents have taught me the values of my culture, and one of them is generosity," says Tianna. "My parents have always stressed that it is important to help others in need."
Tianna describes suicide as a huge problem in her community on the Pine Ridge Indian Reservation in South Dakota. The highest percentage of completed suicides is among the ages of 15-24 years old. "In the last five months there were six completed suicides between the ages of 12-15 years old and following that there were three completed suicides between the ages of 20-28 years old," says Tianna. "I got tired of seeing people so young hurting the way they were. It was affecting everyone in some way."
In response, Tianna's high school girls varsity basketball team decided to do something to help. "The team and I wanted to get through to the youth younger then us and let them know that it is going to be okay. We took it upon ourselves to go to schools to offer words of encouragement and a prayer song to help them."
By taking the Gen-I Challenge, Tianna is joining a nationwide network of young Native leaders making a positive difference for their peers.