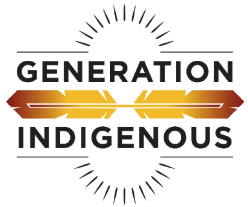 1/10 Gen-I NOW: Apply for the Gen-I Career Success Fellowship!
Kwey! (Hello in the Penobscot Language)
This Gen-I Native Opportunities Weekly (NOW) message shares information about the 2018 Gen-I Career Success Fellowship.
The Gen-I Career Success Fellowship by the Center for Native American Youth and Native American Finance Officers Association (NAFOA) is designed to broaden career interest in professions that will advance tribal economic development. Fellows will be provided funding to attend the Gen-I Career Leadership Summit and the NAFOA Annual Conference in New Orleans, LA from April 22- 24, 2018, where they will take part in seminars led by top executives, managers, and tribal leaders who will help prepare them for the job market. The fellowship is open to Native youth, ages 18-24, currently enrolled in the online Native American Career Success Academy (NACSA).
Applications are due by 11:59 pm on February 12, 2018. Click here to apply.
Eligibility: Applicants to the fellowship must:
Be a Native youth between 18-24 years old by March 1, 2018;
Be registered and making significant progress in NACSA;
Complete all of NACSA by February 9; and
Be able to attend the Gen-I Career Leadership Summit and NAFOA Conference taking place April 22-24, 2018.
To Apply: Complete the online application form. The following must be included as part of the application:
Short essay (300-400 words) answering the following questions:

Why are you interested in tribal economic development?
Why is it important for tribal citizens to be socially responsible?

Letter of recommendation (optional)
Resume
Questions? Email cody@nafoa.org or call (202) 407-2368.