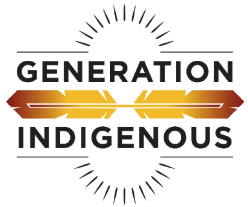 2017 Cobell Scholarship
Yá'át'ééh (Hello in the Diné language)! This Gen-I Native Opportunities Weekly (NOW) message shares information about the Cobell Scholarship.
The Cobell Scholarship is a non-renewable, both need-based and merit-based, competitive scholarship that provides one-year of scholarship support to enrolled members of US Federally-recognized tribes with strong academic records (3.0 or higher) who can demonstrate financial need while pursuing Vocational Certification, Associates, Bachelors, Masters, Professional and Doctoral degrees. Applicants are required to write a series of short essays and obtain a recommendation for their applications.
Undergraduate and Graduate Cobell Scholar Applications deadline is March 31, 2017.
ELIGIBILITY:
Enrolled in US Federally-Recognized tribe (state-recognized tribes are not eligible)
Descendant and/or a member of the Cobell Settlement Class
Undergraduate and Graduate Students for the 2017-2018 school year
TO APPLY:
Click here to sign-up for an account for the Cobell Online Application & Scholarship Information System (OASIS) to begin your application.
For more information and questions please contact Indigenous Education at scholarships@cobellscholar.org, or call (505) 313-0032 or (844) 551-0650.