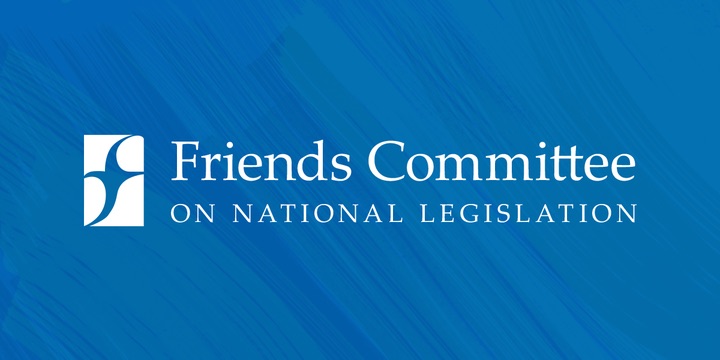 5/1 Gen-I NOW: Friends Committee on National Legislation's Congressional Advocate for Native American Policy
The Friends Committee on National Legislation (FCNL) is a Quaker lobby in the public interest that seeks to influence national policy for a more just, peaceful and sustainable world. The FCNL is seeking candidates for a 27-month advocacy fellowship in Washington D.C.
FCNL collaborates with national advocacy offices of faith organizations and with Native American organizations to lobby Congress and the administration for investments in Indian country, policy changes to benefit Native American communities and respect for tribal sovereignty.
FCNL supports all of the issue areas encountered by any government: land and borders; environment, energy, and natural resources; economic development; care for the safety and well-being of tribal citizens; protection of religion and cultural rights; and investment in the future through health and education. Since 1976, FCNL's program has advocated consistently for restorations and improvements in many areas covered by the promises made in hundreds of treaties.
QUALIFICATIONS:
The successful candidate will have the following knowledge, experience, and skills:
Tribal experience, preferably in tribal programs, education, or governance
An undergraduate or graduate degree or some college plus equivalent experience
At least a year of professional work outside of the school environment
Excellent research and writing skills, with a commitment to accuracy
Strong outreach, networking, and partnership building skills
Ability to connect with constituents and bring their stories to the Hill
Experience with public speaking and event planning
Self-reliance, resourcefulness, and the ability to take initiative
A systematic and well-organized approach to problems, with attention to details and deadlines, and the ability to handle a wide range of tasks as needed
An ability to collaborate with a staff team responsible for a wide range of objectives within FCNL's work
An appreciation of the vision that FCNL promotes in Congress and with administrative agencies
An abiding passion for Indian issues and for public policy change
A consultative and collegial manner, with skills in cooperative work with colleagues inside and outside of FCNL
TO APPLY:
Please send the following items to jobs@fcnl.org no later than June 1, 2019:
Your contact information, including Skype or Zoom name
An updated resume
Names and contact information for three references
Answers to the following questions (1,000 words or less)

Why do you want to work on Native American issues?
What background or experience do you bring that will help you effectively lobby on Native American policy?
How will you continue to engage in Native American policy after this fellowship ends?
Please include "Congressional Advocate" in the subject line of your submission.
For more information on the Congressional Advocate position, visit https://www.fcnl.org/updates/congressional-advocate-for-native-american-policy-2012.