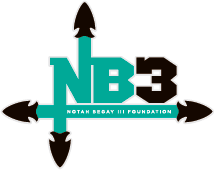 6/20 Gen-I NOW: NB3 Youth App Contest
Yá'át'ééh! Greetings! in the Navajo language
pronounced Yah-aht-eh
This Gen-I Native Opportunities Weekly (NOW) message shares information about the Notah Begay III Foundation's Healthy Kids! Healthy Futures! National Youth App Contest.
The Notah Begay III Foundation is hosting a national competition for Native youth to design a mobile app focused on improving the health and nutrition of Native youth. The contest challenges tech-savvy youth from across Indian Country to think creatively, culturally, and digitally about their diet, nutrition, exercise, and fitness. The top 3 contestants will receive cash prizes of $1,000, $500, and $250. The 1st place winner will also work with NB3 and Cultivating Coders to further develop the app for market.
Applications are due July 1, 2018 5pm MST. Click here to apply!
Eligibility: Applicants must:
Be a member of a federally or state-recognized tribe;
Be between the ages of 13 and 18 years old;
Have minimal coding experience; and
Have access to computer science and/or coding support and resources.
The app must address childhood healthy weight through physical activity and/or nutrition. Individual and team contestants are eligible.
To Apply: Complete the online application and submit:
Questions? Contact Simone Duran at simone@nb3f.org or 505-867-0775 ext. 102.