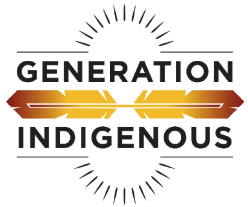 Oonugwito! (pronounced "oo-nug-wee-toe") – Greetings in the Quinault Indian Language!
This Gen-I Native Opportunities Weekly (NOW) message shares information about the Management Leadership for Tomorrow's (MLT) Career Prep Program.
Management Leadership for Tomorrow (MLT) is a leading career development institution that equips students with skills, coaching, mentorship, and networking to unlock their full potential. MLT Career Prep is a rigorous, 18-month career development program helping students conquer the job search and maximize internship experiences. The Career Prep Program is free of charge (value of $10,000 per student), and fellows receive 1-1 career coaching; 4 in-person (weekend-long) workshops at top companies; access to a network of alumni; and exposure to the nation's leading companies and non-profits.
Early admission applications are due December 30, 2017. Click here to apply!
Eligibility:Applicants to the Career Prep program must:
Be a U.S. Citizen or permanent resident;
Be a college sophomore (graduating in Fall 2019, Spring 2020, or Summer 2020);
Have a 2.8 GPA;
Identify as Black/African American, Latino/Hispanic, or Native American;
Have career interests in business or technology related fields; and
Ability to do monthly assignments and attend all in-person seminars.
To Apply: Complete the following in the online application form:
Answer two mandatory and two conditional essay questions:

Describe your Career Goals (200-word limit)
Analytical Skills (200-word limit)

Answer question via video response (1-2 minutes, no editing needed)
Provide one recommendation (required), second recommendation (optional)
Provide current resume
Unofficial transcript
After completing the above, you will receive an invitation via e-mail to an online, digital interview. Complete this digital interview within one week.
Questions? Contact MLT's Career Prep Program at cp-recruiting@ml4t.org