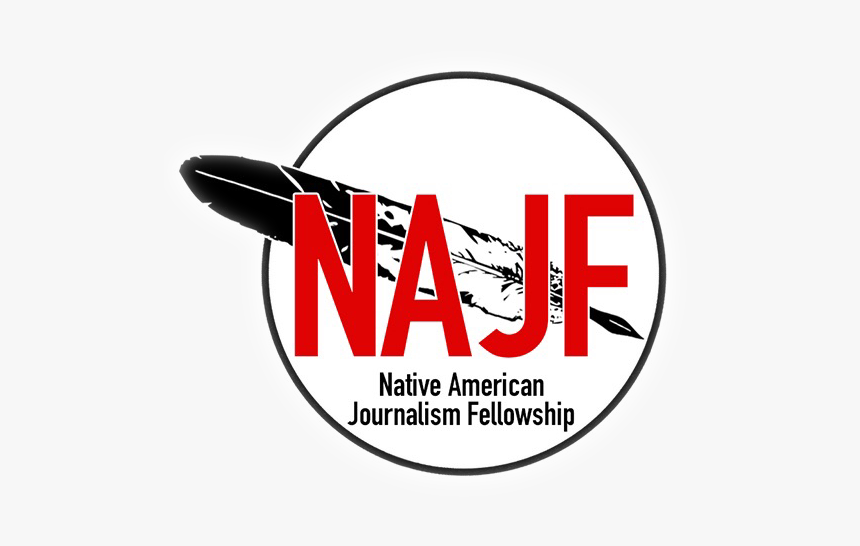 Apply NOW: 2020 NAJA Fellowship. Applications due March 31
The Native American Journalists Association (NAJA) is committed to increasing the representation of Indigenous journalists in mainstream media. One of the ways NAJA supports and empowers members is through the annual Native American Journalism Fellowship (NAJF), which is open to current Indigenous, American Indian, Alaskan Native, Native Hawaiian, First Nations and Métis college students, undergraduate and graduate, pursuing media degrees. NAJF is an opportunity for students to deepen and broaden their reporting and multimedia skills, while learning from tribal journalists and news industry professionals from across the country.
The deadline to apply is March 31, 2020.
Selected fellows will build their reporting skills during an on-site immersion newsroom experience during the 2020 National Native Media Conference set for Sept. 13-16, 2020 (see below for newsroom dates) in Phoenix, Arizona. In partnership with the Walter Cronkite School of Journalism and Mass Communication at Arizona State University, NAJA will facilitate conference program sessions about best practices in Indigenous media, training and workshops to support and enhance the knowledge and skills of journalists covering Indian Country. Fellows will be encouraged to report on relevant program content and explore deeper coverage post-conference in order to complete their fellowship requirements.
Fellows will also have the option of gaining three hours of upper or graduate level internship credit through their respective universities and NAJA.
Selected student fellows may receive:
Experience in an on-site immersion newsroom during the 2020 National Native Media Conference in Phoenix, Arizona Sept. 10-17, 2020. The 10th and 17th are reserved as travel days.
Personalized hands-on multimedia training, focused on the student's area of interest Professional NAJA mentor
Resumé critiques Unique networking and career-building opportunities with members and recruiters from the mainstream, nonprofit and tribal media sectors
Recommendations for scholarships, internships, fellowships and media careers upon graduation
Three hours of upper or graduate level college credit (optional) Eligibility and Rule
Who should apply?
Any current American Indian, Alaskan Native, Native Hawaiian, First Nations and Métis college or graduate students pursuing degrees in broadcast, print or digital journalism are eligible to apply.
Preference will be given to college juniors, seniors and graduate students. Applicants must be current NAJA members to apply.
Once selected to participate in the program, Fellows will be responsible for the following:
Attend the on-site newsroom in Phoenix, Arizona, Sept. 10-17, 2020 Attend regular e-meetings with assigned mentor via Zoom / Google Hangouts, etc.
Join and participate regularly in the 2020 NAJF Slack channel
Participate in all planned webinar trainings in advance of the on-site newsroom experience
Participate in online check-ins / trainings throughout the year
Write, shoot and edit reporting assignments throughout the year for inclusion on the NAJA Native Voice website
Pursue and secure additional media-focused internships
Professional conduct: All fellows are required to be at all meetings on time and to act professionally.
Failure to comply with fellowship rules will result in dismissal from the program.
With generous support from our sponsors, NAJA covers all fellow travel expenses including: airfare, food and accommodations during the weeklong, on-site newsroom immersion experience. Fellows will have access to all events during the 2020 National Native Media Conference for coverage opportunities. Fellows are asked to provide their own equipment, such as laptops and smartphones, if available. NAJA may also provide equipment for specific training opportunities.
Upon selection, Fellows will be assigned to a professional media mentor. Fellows will be matched with mentors and notified of their application status shortly thereafter, when they will receive story assignments.
Students may visit the NAJA Membership page at: https://naja.wildapricot.org/membership to renew or become a new member. Annual dues are $20 for college students. Note: if there is any issue with covering the annual membership fee, please contact NAJA for alternate payment options. A submitted membership application is required for all candidates to more forward in the selection process, and payment assistance will not affect the consideration of any candidates.
The deadline to submit applications is March 31, 2020.
No late or incomplete applications will be accepted. Applicants will be notified in April 2020 of their application status.
Links are required and designating a specific place they may be accessed by the application review committee, such as a Dropbox or Google Docs, is highly recommended. Please label each item, according to the contents, i.e.; Bio and Purpose, Resume, transcript, etc.
For questions or inquiries about student-related programs, contact NAJA Program Manager Sterling Cosper at: scosper@naja.com.