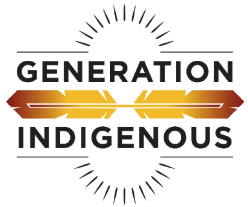 Leadership Summit for Native Youth in Food and Agriculture
Hatito (Hello in the Shawnee language)! This Gen-I Native Opportunities Weekly (NOW) message shares information about the Leadership Summit for Native Youth in Food and Agriculture!
The University of Arkansas, School of Law is proud to host the 4th annual youth leadership summit on food and agriculture policy impacting tribal communities. The summit, sponsored and organized by the Indigenous Youth and Agriculture Initiative, will engage students with guest speakers, presentations, and field trips. All food, lodging, materials, and field trips costs will be provided. Some travel scholarships may also be available.
The First-year Students and Student Fellow (returning students) application materials must be submitted by 11:59 CST on April 11, 2017.
ELIGIBILITY:
Be American Indian, Alaska Native, or Native Hawaiian
Be between 15 to 18 years of age
A high school student, including recent high school graduates
Be passionate about food and agricultural production
Have the courage to lead one's tribe and communities into the future
TO APPLY:
Click here for a more information on the application and the 2016 3rd Annual Summit.
Click here if you are a first-time student to beginning a new application. For more information and questions please contact Emerald Hames, Initiative (IFAI) Staff, at ehames@uark.edu or call (479) 575-5128.