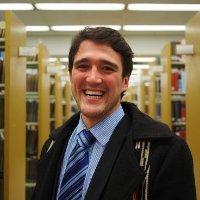 Meet the "Native American Youth: Drawing Strength from Tribal Cultures" Panelists
Nicholas Courtney, Makah Nation and Modoc
Age: 24; Hometown: Auburn, WA
Nick is a member of the Makah Nation and currently serves as the Senior Program Associate for the Native American Political Leadership Program and the INSPIRE Native Teens Initiative Project Manager at George Washington University. Prior to that, he worked as a Policy Assistant for the White House Initiative for American Indian and Alaska Native Education within the Department of Education where he worked to ensure schools have access and tools to coordinate resources in order to improve student outcomes. Before coming to Washington, DC, Nick served as a Graduate Assistant for Western Washington University's Education and Social Justice Minor. He has presented at numerous national and regional academic conferences for his work on implementing Native curriculum in Washington's K-12 public schools; the school-to-prison pipeline and restorative justice programming; and models and systems for engaging families and communities in a school setting. Nick has taught and engaged in youth programming across Washington State as well as Philadelphia, Pennsylvania. He is an advocate for honoring community knowledge and lifelong learning. He also been involved with efforts in Standing Rock and the current issues surrounding the Dakota Access Pipeline.
Felisha Howell, Confederated Tribes of Siletz Indians
Age: 17; Hometown: Siletz, Oregon
Felisha is a member of the Confederated Tribes of Siletz Indians on the Oregon coast and a high school senior. CNAY met Felisha during a youth summit at Siletz with their youth council in May of 2016. During the summit, we learned about her positive, culture-focused efforts as Junior Miss Siletz and through the council. Felisha is passionate about preserving her culture and passing it onto younger tribal members. At the age of four, and two of her biological brothers are also ICWA-adoptees who were adopted by a Siletz family.
Leslie Harper, Leech Lake Band of Ojibwe
Leslie is a policy expert for the Leech Lake Band of Ojibwe, and serves as the current President of the National Coalition for Native American Language Schools and Programs. As a Native American educator, Leslie is also the former director of a language immersion program for Ojibwe children. Leslie, who is Ojibwe, grew up wanting to understand the elders of her tribe who spoke their native language, and she ultimately studied the language as an adult. However, she soon realized that she had very few people to talk to—there are perhaps 100 people in Minnesota today who speak Ojibwe as a first language, and most of them are elders. Leslie has since worked to increase fluency in Ojibwe, believing that knowing it helps give children a stronger sense of their own identity. In the Niigaane program, which Leslie founded, all classes are taught in Ojibwe from kindergarten through sixth grade. The program pairs teachers, who learned Ojibwe as a second language, with elders who speak it as a native tongue. The program had some early challenges. For example, many of the elders hadn't spoken Ojibwe in years and had no words to express modern concepts. Despite these challenges, the program is a success and now draws students from all over northern Minnesota.