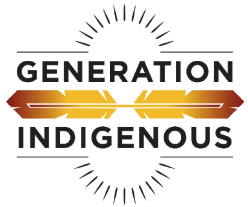 Submit Your Short Films to Trinity Film Festival
Waqaa! Hello in the Yup'ik language! This Gen-I Native Opportunities Weekly (NOW) message shares information about Trinity Film Festival (TFF), a national platform for undergraduate filmmakers to exhibit their work to the widest possible audience of peers, professionals, and local audiences.
TFF aims to provide a celebratory evening of cinematic dialogue that enables student filmmakers to premiere their short films on the big screen, engage other student filmmakers, meet industry professionals, and win cash prizes. College students from all around the world submit films to TFF in the hope of being awarded the opportunity to come to Cinestudio and present their films to a packed audience in a venue without peer.
The sixth annual Trinity Film Festival will be held on Saturday, May 6, 2017 at Cinestudio in Hartford, CT. For more information, visitwww.trinityfilmfestival.org.
Submit your short films by Midnight Eastern Time on April 10, 2017.ELIGIBILITY:
Films must be made by an undergraduate student.
Films of any genre will be accepted, but all films must be no longer than ten (10) minutes in length.
Any film made since January 1, 2016 is eligible as long as the student is still enrolled at an accredited college or university during the festival.
Note: As a condition of applying to TFF, you are agreeing to attend the screening and awards ceremony on May 6, 2017, if your film is selected. In legitimate cases, pre-approved arrangements can be made to excuse your absence by contacting the Film Festival.AWARDS:
Cash awards of over $3,000 will be given to at least the top three films, as judged by the TFF panel of film professionals.
TO APPLY:
Click here to apply to Trinity Film Festival on either Withoutabox or FilmFreeway.
For questions, please email contact@trinityfilmfestival.org.