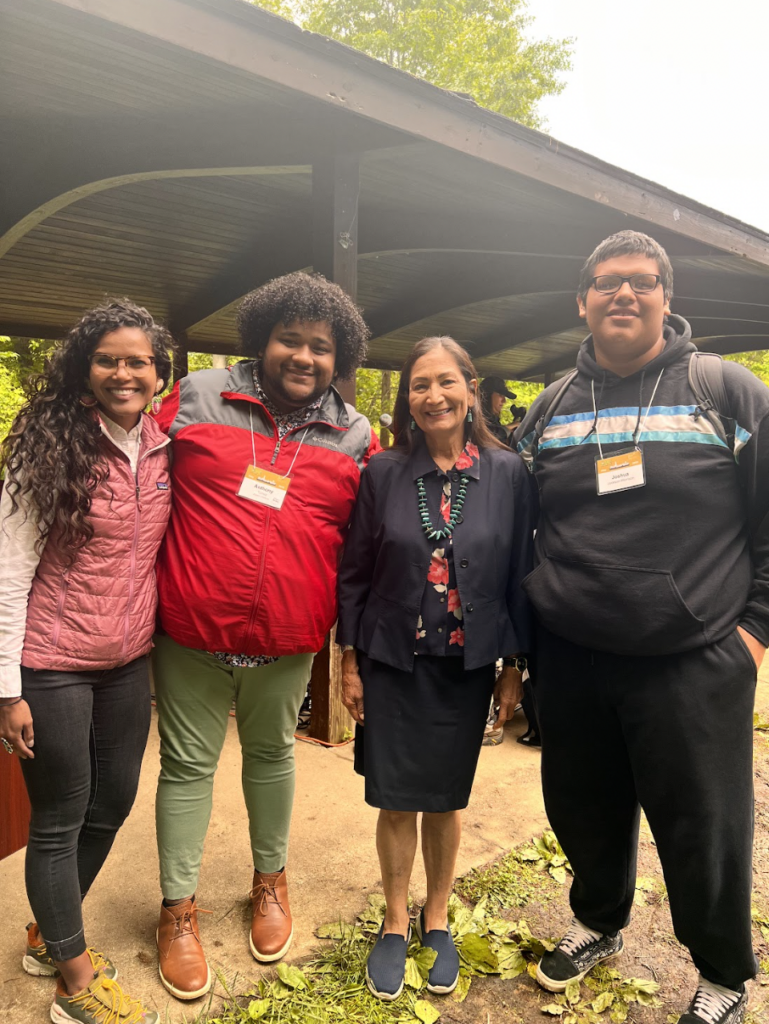 Center for Native American Youth Champions Outdoor Access for Indigenous Youth at OAK Week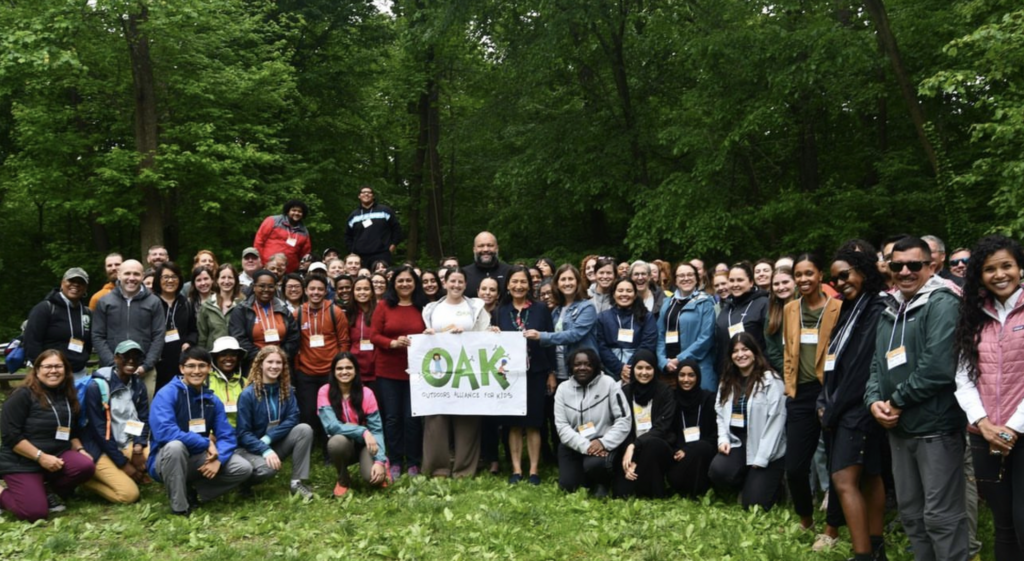 In the week of May 8th, 2023, the Center for Native American Youth (CNAY) took a leading role in promoting outdoor access and empowering Indigenous youth at the Sierra Club's Outdoor Alliance for Kids Week (OAK Week). The event brought together staff from CNAY, including Executive Director Nikki Santos, (Coeur d'Alene Tribe, Kalispel, Yakama, Nisqually, Cowlitz, Squaxin Island, and Taino), Programs Contractor Anthony Tamez-Pochel (Saulteaux from Treaty 4 territory, Sigangu Lakota, and Black), and 2023 Champion for Change Joshua Jackson-Morrison (Red Lake Band of Ojibwe).
OAK Week commenced with an impressive turnout on its opening day, drawing in 147 registered attendees. The diverse audience consisted of representatives from OAK member organizations, guests of the Blue Sky Funders Forum, stakeholders, and numerous youth leaders from California, Texas, Michigan, Maryland, and Washington, D.C. The event began with an invigorating hike through Rock Creek Park, setting the tone for a profound connection with nature right from the outset.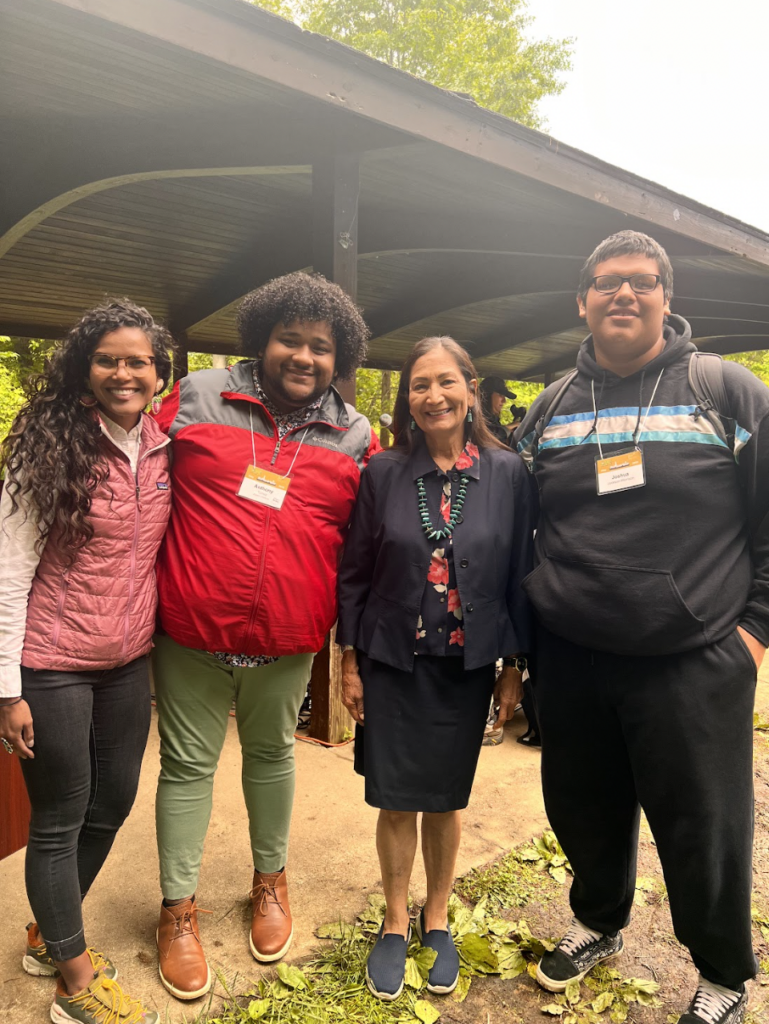 One of the highlights of OAK Week was the highly anticipated keynote address delivered by Secretary of the Interior, Deb Haaland. Her powerful speech served as a resounding reaffirmation of both the administration's and her personal dedication to ensuring equitable outdoor access for all. Secretary Haaland's words resonated deeply, underscoring the importance of inclusivity and equal opportunity for all communities to experience the transformative power of nature.
During one of the panel discussions, Anthony Tamez-Pochel captivated the audience with his insights into contextual learning. He stressed the significance of conducting outdoor education in natural environments, providing a tangible and immersive experience for students. Tamez-Pochel passionately argued that access to the outdoors should not be treated as a reward but as a fundamental right for every child, regardless of background, as they all deserve the chance to explore and connect with nature.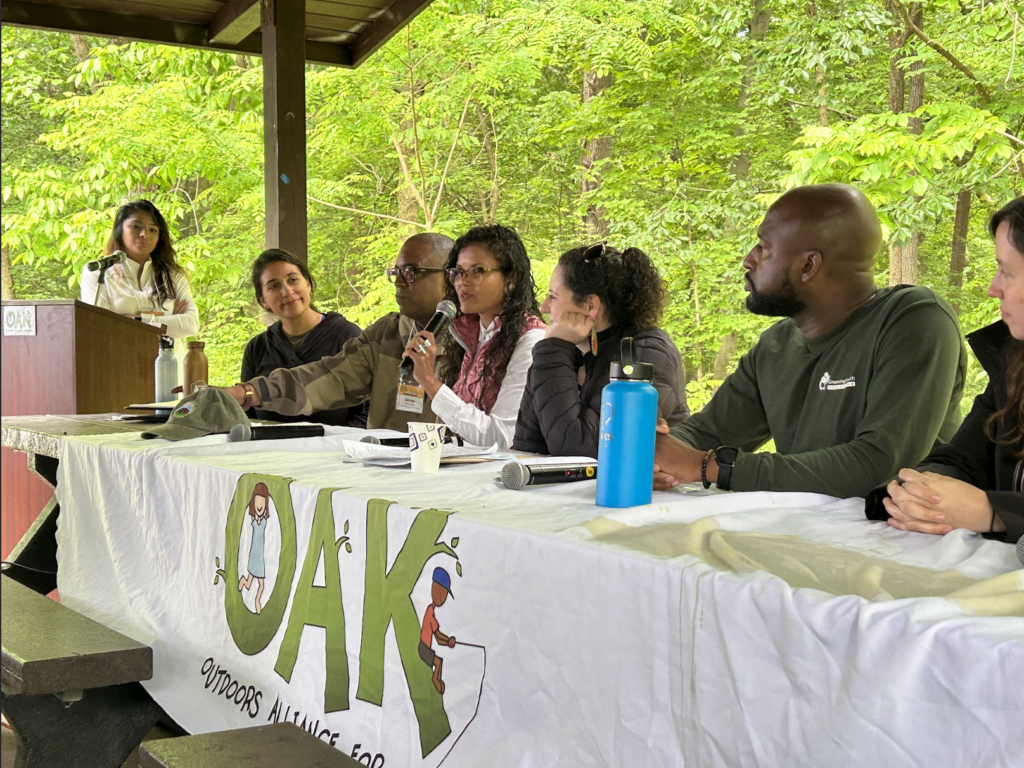 Nikki Santos took the stage to shed light on the CNAY's impactful programs. She underlined CNAY's unwavering commitment to bridging the gap and creating opportunities for Native American youth in spaces that have traditionally been predominantly white. Nikki highlighted the significance of meeting Indigenous youth where they are, valuing their perspectives, and amplifying their voices. Through CNAY's initiatives, Native American youth are provided with platforms to contribute to important conversations, ensuring their perspectives shape the future of outdoor access and environmental stewardship.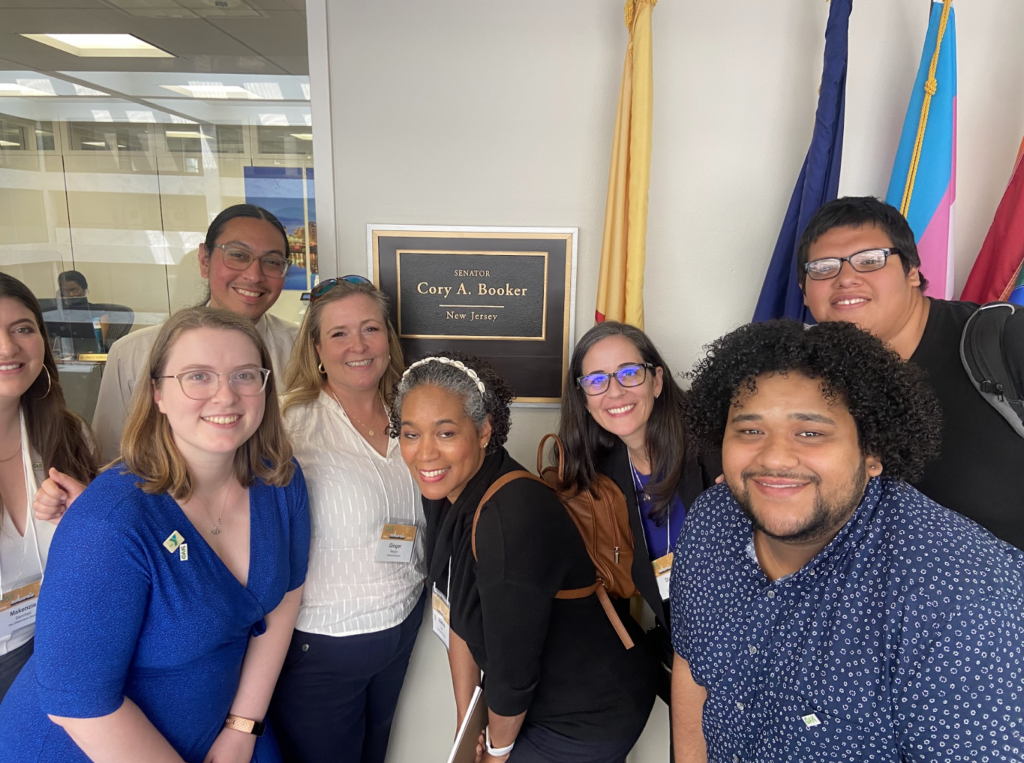 On the second day of OAK Week , over 50 outdoor advocates united to advocate members of Congress for the passage of the Outdoors For All Act, Transit to Trails Act, and increased funding for the Every Kid Outdoors program. Among these advocates stood Joshua Jackson-Morrison, the esteemed 2023 CNAY Champion for Change. Through his impassioned advocacy efforts, Jackson-Morrison sought to secure programs and resources that would directly benefit the youth in his community, thus opening doors to enhanced opportunities and expanded initiatives.
CNAY's enthusiastic participation during OAK Week showcased their unwavering commitment to offering Indigenous youth with meaningful outdoor access. By amplifying the voices of Native American youth, sharing best practices, and advocating for policy change, CNAY continues to lead the charge towards a more inclusive and equitable outdoor experience for all young people. The impactful events of OAK Week served as a powerful reminder that empowering Indigenous youth and fostering their connection to the natural world are essential steps toward creating a more harmonious and sustainable future for all communities.